Solutions
CNC Engineering, Inc. is a leading provider of FANUC control solutions for a variety of manufacturing industries. As the largest FANUC control retrofit provider in North America, we are committed to continually exceeding customer expectations. CNC Engineering is proud to say that we maintain a customer retention rate of more than 98%.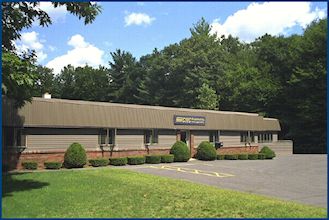 Our suite of products and services includes:
---
Our Mission Statement
To provide unmatched machine tool enhancements & services, utilizing the best technology available, which enables our customers' machine tools to perform to their ultimate capabilities and meet today's demanding manufacturing requirements. There are two primary methods by which these goals are achieved:

1) Updating machine tools with state of the art controls.
2) Adding new accessories to machine tools to extend their capabilities.

To achieve these goals we have become experts in the manufacturing field and in the products we support. We use rigorous engineering and installation practices and only the finest available products. We follow up with professional documentation and support.
Our purpose is achieved only when we continually exceed our customer's expectations.