Your FANUC Experts
We are here to help you improve the productivity of your CNC machine tools and manufacturing operations. Our team has been retrofitting FANUC controls for nearly 40 years. We've been integrating automation systems, like rotary tables and probes, to CNC machine tools for just as long.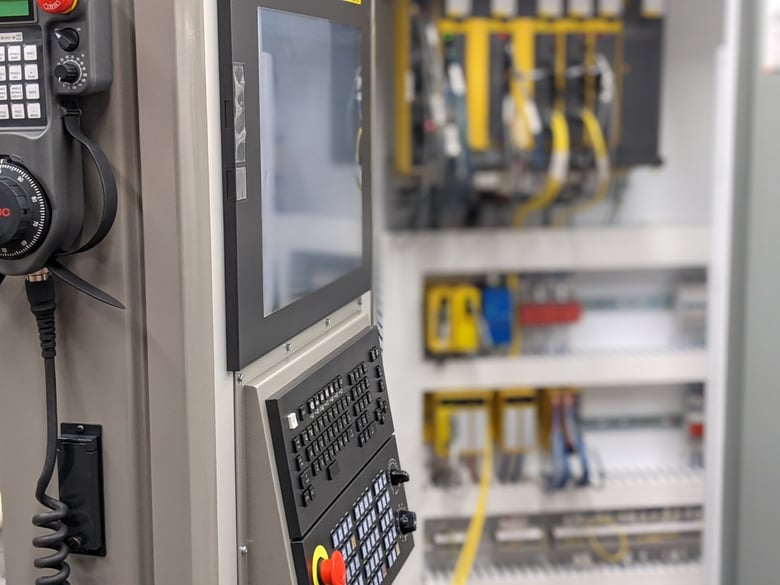 We enable your machine tools to perform to their ultimate capabilities
Our mission is to provide unmatched machine tool enhancements and services, using the best available technology, to enable your machine tools to perform to their ultimate capabilities and meet today's demanding manufacturing requirements.
There are two key ways we do this:
Updating machine tools with state-of the art controls
Adding enhancements to machine tools to extend their capabilities
To achieve these goals we have become experts in the manufacturing field and in the products we support. We use rigorous engineering and installation practices and follow up with professional documentation and support.
WHAT OUR CUSTOMERS SAY...
Our purpose is achieved only when we continually exceed our customers' expectations. We are proud to say we have a customer retention rate of more than 98%. Here are a few testimonials from satisfied customers. Visit our project gallery.
The CNC Engineering staff are very professional and great to work with. You can tell when a company has a good product and a good execution plan.
I've been involved with our Rambaudi mill since it was originally installed decades ago, and it NEVER ran as carefree as it has since your retrofit. Thanks so much.