Open Vision™ Grind
A feature-rich grinding package that can be adapted to most grinding machines, powered by FANUC CNC controls.
Universal Grinders
ID / OD Grinders
Vertical Grinders
Surface Grinders
Race Grinders
Bore Grinders
Roll Grinders
Step Grinders
Thread Grinders
Creep Feed Grinders
Open Vision™ Grind Programmer
The built-in conversational programmer provides a quick and easy solution for developing complex grinding programs. Editing tools allow users to create new programs from scratch or copy existing programs and edit inputs to easily build a large database of part specific programs and greatly reduce changeover times. Open Vision™ Grind Programmer can be accessed via the HMI PC and/or a desktop PC.
The conversational programmer can be configured for:
ID and OD Programming in one setup
Plunge, Oscillation, Vector, and Contour Grind
Mulitple Axes
Multiple Wheelheads, Turrets, and Wheel Changers
Complex Dress and Grind Contours
AE or Wheel Load Gap Elimination
Dual Path Grinding
Multiple Dress Configurations and Tools
InProcess Gage – Discrete or Analog Interface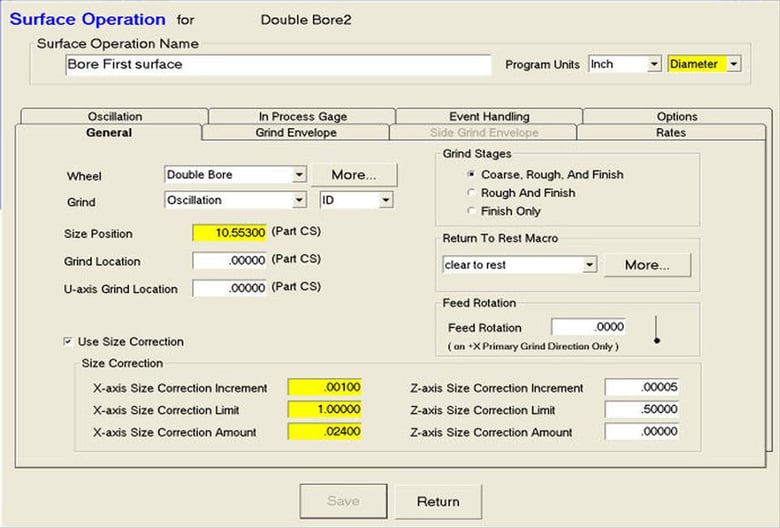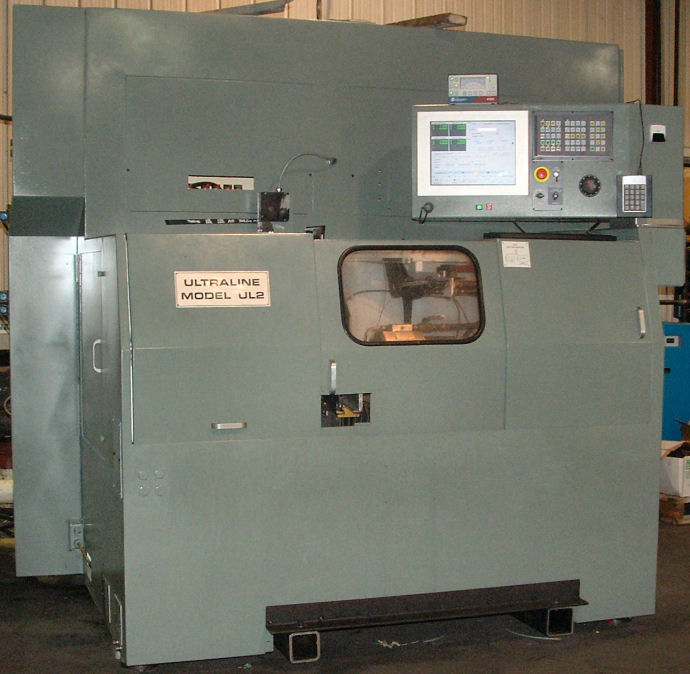 Features for Bore Grinders
- High Speed Oscillation
- Gap Elimination
- InProcess Gage – Discrete or Analog Interface
- Post Process Gage Interface
- Constant Power Infeed
- Skip Dress
- CBN Adaptive Dress
- CBN Wheel Conditioning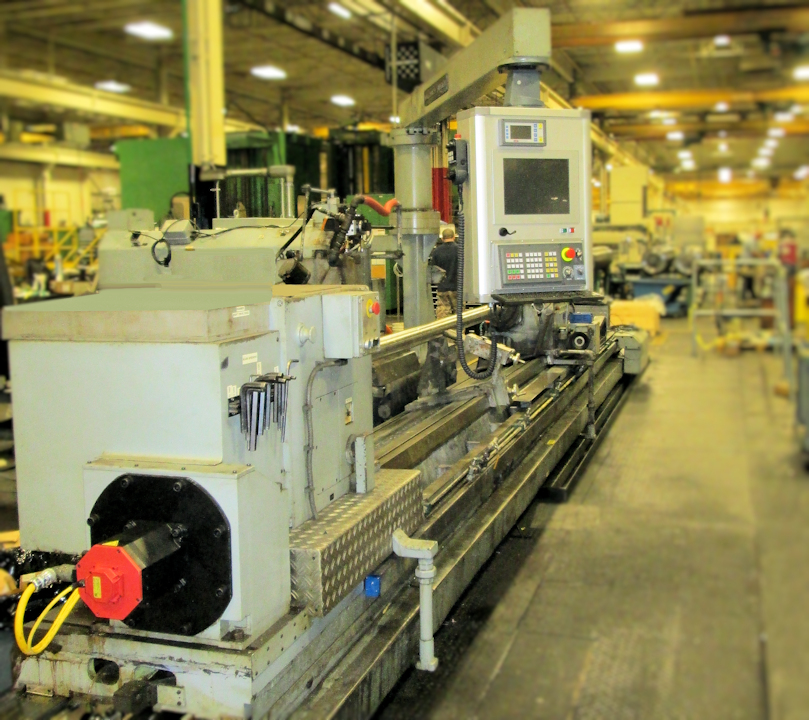 Features for Roll Grinders
- OVGrind's Generic Sequence Editor for dubs and cutoffs
- In-Cycle override of wheel speed
- In-Cycle override of work speed
- Manual Handle Interrupt allowing the operator to override feed increment
- Continuous Traverse to semi-automatically discontinue feed increment
- Custom Roll Crown Editor for profiling Cosine Angle, Crown Width, Crown Height, Taper Adjustment, Plunge Groove, Spiral Groove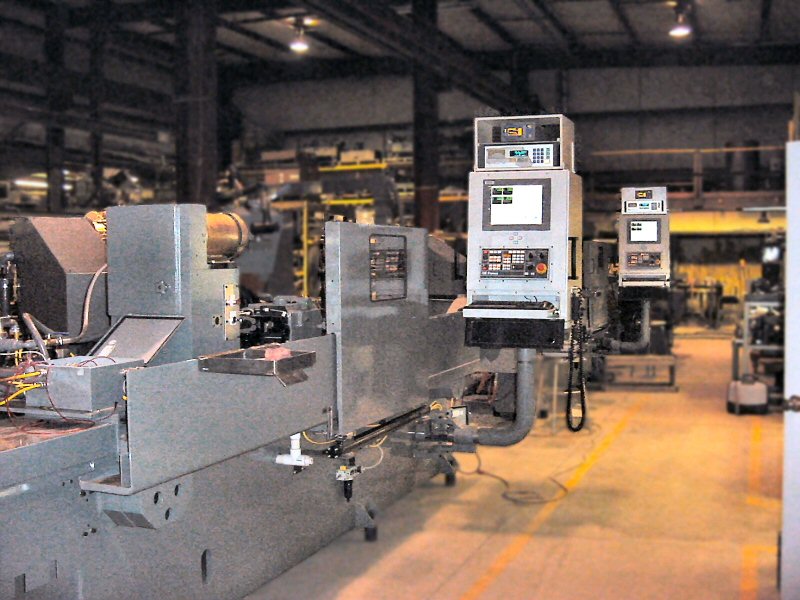 Features for Step Grinders
- Probing
- Constant Wheel Surface Speed
- In-Process Gage
- Post Grind Measuring
- Data Entry Locks
- Remount Wheel (Uses Last Wheel Offset)
- Gap Elimination: Acoustic Emission or Wheel Load
- Inch / Metric Data Entry (on-diameter OR on-radius)