Rotary Tables & Additional Axes
Our Rotary Table specialists will guide you through selecting the right CNC rotary table and integration solution for your FANUC CNC machine tool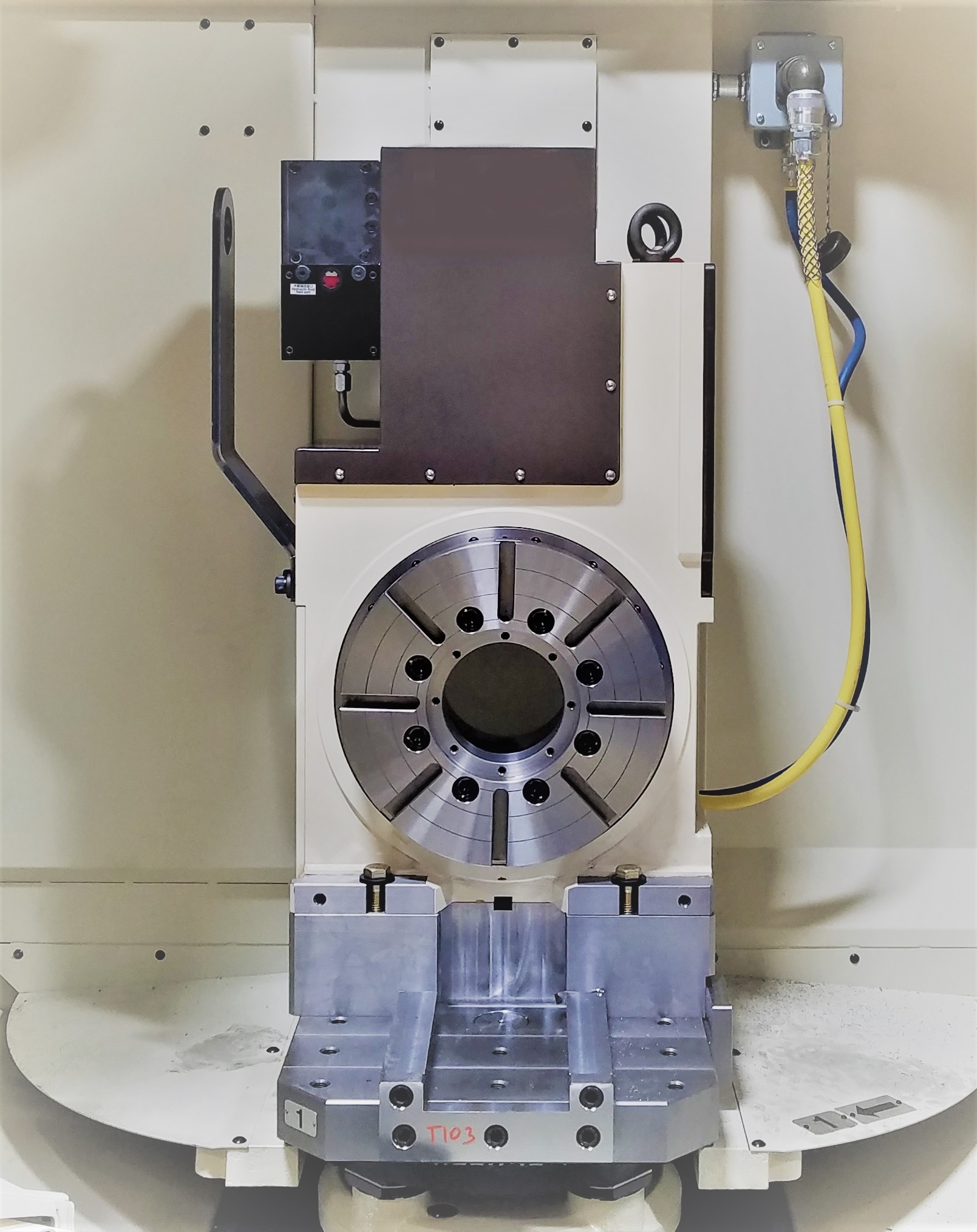 We are proud to work with the industry's leading Rotary Table brands:
RT Cable Plus Systems
The importance of a properly designed, and installed, Rotary Table cable system cannot be understated. Take a look at the difference between the two rotary table integrations below:
Our RT Cable Plus
Contamination
Zero Contamination: Our RT Cable Plus contains motor, I/O and shielded encoder conductors in a single PVC jacketed cable. The cable is highly flexible, durable, resistant to coolant contamination, and protected by strain relief on both ends (a steel-braided version is also available on request).
Connection
Our RT Cable Plus system is hard-wired to the rotary table which eliminates a potential contamination point. A single environmental quick disconnect connector is used to interface the table to the machine. This allows the table to be connected/disconnected with one quick turn.
Cable
One cable, rather than two, means fewer connection points, less wear, and lower contamination risk.
Location
The RT Cable Plus connectors are located away from chips and coolant and we add a spring management system to help minimize cable wear.
The Competitions Cable
Contamination
Risk of Contamination: Traditional sealtight cable is susceptible to cracking and splitting when exposed to some coolants and continuous flexing. Over time, cracking and splitting will lead to higher failure rates.

Connection
Their sealtight connections on the back of the rotary table create additional potential contamination points. These threaded connectors also make connecting and disconnecting the table a time-consuming and difficult process.
Cable
Two cables can create a tangled mess, which can cause premature wear. Two cables require four connections and four-times the chance for contamination.
Location
Locating the connection points close to coolant and chips creates a greater chance for failure, as traditional sealtight will collect coolant. Furthermore, the cables could easily be pinched during machine movement or part loading.