Improve your CNC productivity
Support and solutions to retrofit CNC machines with Fanuc controls, and enhance the productivity of your CNC machining operations.
Solutions
Upgrade existing or new CNC machines
Support
Get the answers you need.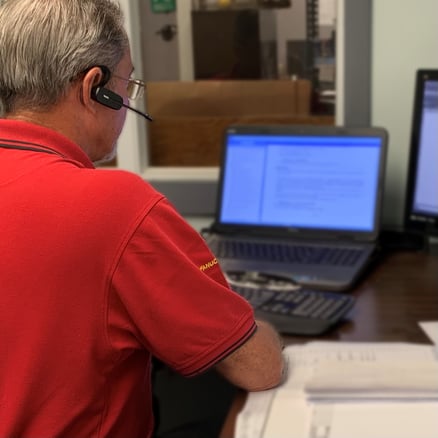 Need to get a down FANUC-controlled CNC machine up and running fast? Looking for control or integration advice on a CNC machine purchase or upgrade you are thinking about? Our engineers are here to help.
With 400 combined years of experience with FANUC controls and expertise in control, electrical and mechanical aspects of CNC integration, we can help you quickly find answers to your questions.
Our engineers have built an extensive library of FANUC manuals and other documentation to help you. Our full CNC Automation Learning Center includes videos and other content to answer the most common questions we hear. And live support is just a few clicks away.
Why CNC Engineering
Put our expertise to work for you
The more than 700 CNC retrofits and thousands of integration projects we've completed range from single-probe integrations to large retrofits like this Cincinnati mill for an aerospace application .
Learn more about what we've done and what our customers have to say about our work.